Vegan Vegetarian Restaurant
Om Swastiastu
Welcome to Aiona Ayurvedic Cuisine
Asian and Western taste, fresh, local, organic homemade quality and 
all prepared with love 
Our Restaurant hold a space to enjoy healthy and conscious food in a wonderful garden near the ocean.
The local market offers us a seasonal versatility and our meals can varies therefore every day. 
Our Ayurvedic Cuisine offers you different flavors.  
It will be an  adventure for your senses with Indonesian, Swiss, Italian and Indian tastes.
Mangos, coconuts, limes and the aloe vera plants are from our garden, Komubucha homemade fermented. Enjoy our rejuvenating aloe vera juices, our refreshing Kombucha Health Drinks and our unique Mango- and raw Bali chocolate desserts.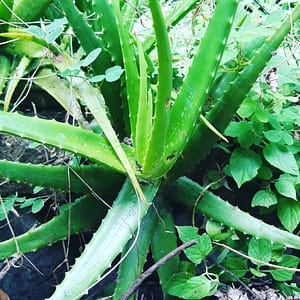 Aiona Garden of Health since it was opened in 1995, has been striving to be as sustainable as possible. We always use coconut oil for our daily cooking and sea salt traditional handmade produced in Amed. Our local organic ingredients, we buy directly from female merchants, called Ibu-Ibu. (Ibu means mother) at the traditional market. For some ingredients we drive far to organic natural food stores, to get the best quality.
Our food is free from any synthetic flavor enhancer as we love the original nature's gift.
Whole Aiona area is a non smoking, non alcohol and non wife zone.
We use different recycle systems for our trash and we compost all our organic waste. 
We use carefully natural recourses, like water and electricity.
We hope you will enjoy every bite with happiness and hopefully we can make you feel like home on your beautiful journey in Bali.
If you like to eat on seaside, please let us know, our Beach Lounge is ready for you.
We are looking forward to inspiring you!
Bon Appetite
Selemat Makan
We say YES to traditional handmade coconut oil, to local seasonal fresh ingredients, to traditional cooking, to natural presentation material. 
We say No to palm oil, to glutamate, msg, masako, ajinomoto, additives, to industrial syrups, sauces and kecaps.
We say NO to plastic